Women Beware Women
By Howard Barker
after (Thomas Middleton & William Rowley)
Space 28

Director: Lindy Davies
Set Costume Designer: Dale Ferguson
Lighting Designer: Nick Merrylees
Cast: Robert Menzies, Chris Ryan, Shelly Lauman, Katie-Jean Harding, Zoe Ellerton Ashley, Mark Leonard Winter, Martin Blum, Grant Cartwright, Jesse Rosenfeld, James Ballarin, Suzi Bayes Morton
As You Like It
By William Shakespeare
Bell Shakespeare Company, Playhouse, Sydney Opera House
Director: Lindy Davies
Set and Costume Designer: Jennie Tate
Composer: Alan John
Cast included: Joe Manning, Alice McConnell, Catherine Moore, Robert Meldrum, Linda Cropper, Sean O'Shea, Patrick Brammall, Paul Eastway, Luisa Hastings-Edge, Robert Alexander, Damien Ryan, Julian Garner
Photos: Heidrun Lohr
"As You Like It is a lyrical and often compelling piece of theatre…"

"Bell Shakespeare's As You Like It is an intriguing production, with a strong emphasis on the unconscious quest for meaning.

We could all do with a Forest of Arden like this in our lives".
 
A Month in the Country
By Brian Friel
after (Ivan Turgenev)
Sydney Theatre Company. Drama Theatre, Sydney Opera House
Director: Lindy Davies
Designer: Jennie Tate
Lighting Designer: Nick Schlieper
Composer: Alan John
Photographer: Robert McFarlane
Cast: Angie Milliken, William Zappa, Linda Cropper, Geoff Morell, Anna Volska, Ronald Falk, David Roberts, Anthony Harkin, Katherine Cullen, Russell Cheek, Jenny Schwinghammer, Ross Anderson
''Magnificently staged… casts an entrancing spell… Angie Milliken in one of her finest performances.'' - Sydney Morning Herald

"Lindy Davies' fine production …. She has drawn from an excellent cast high-quality performances of clarity and humour. Jenny Tate's set is ravishing, especially in the lovingly slow transformations between acts… then there's the divine Angie Milliken as a Natalya full of contradictions: delicately strong; sentimentally manipulative; tough, fragile and beautiful; and innocently cruel. This sort of production is why we have big State Theatre Companies, with the resources to take on such a classic and get it right." - The Australian
"Directed by Lindy Davies who takes an inquiring organic approach to rehearsal and performance, the Sydney Theatre Company production is magnificently staged. There are some wonderful, conspiratorial and affectionate scenes…. Davies with finesse, draws out the tomfoolery and exuberance of youth, the pangs of conscience of those more experienced, and the yearning for love." - Sydney Morning Herald
"Davies' production is superbly cast" - Sydney Morning Herald

"A Month in the Country casts an entrancing spell" - Sydney Morning Herald
A Midsummer Night's Dream
By William Shakespeare
Director: Lindy Davies
Cast: Simon Aylott, Patrick Brammall, Peter Cook, Amanda Falson, Angus Grant, Aaron Halstead, Jodie Harris, Luisa Hastings Edge, Rita Kalnejais, Alice McConnell, Catherine Moore, Luke Mullins
"An intoxicating production staged in the middle of a forest inside a large warehouse"
Scenes From an Execution
By Howard Barker
Company B, Belvoir Street Theatre
Director: Lindy Davies
Associate Director: Rhys McConnochie
Assistant Director: Sarah Ducker
Designer: Jennie Tate
Lighting Designer: Mark Shelton
Composer: Cathy Milliken
Cast: Lindy Davies, William Zappa, Rhys McConnochie, Vic Rooney, Geoff Morrell, Robert Menzies, Glenda Linscott, Lucy Bell, Timothy Jones
"A consummate piece of theatre... it alternately fascinates and seduces…" - Daily Telegraph

"It is a rare event when all elements of theatre are brought together in the kind of harmony sometimes called the 'music of the spheres'- in other words, the performance sings with its own authenticity, and in a language all of its own. Lindy Davies' production is such an event…" - Financial Times

"Blood-stirring theatre… imaginative in concept... superb in performance…" - Jewish News

"It's theatre on its mettle `- restless, demanding, fervent and utterly compelling…" - Sun Herald

"An extraordinary execution- deep and full of noise, blood and poetry. A most rewarding night…" - Stage Right
Electra
By Sophocles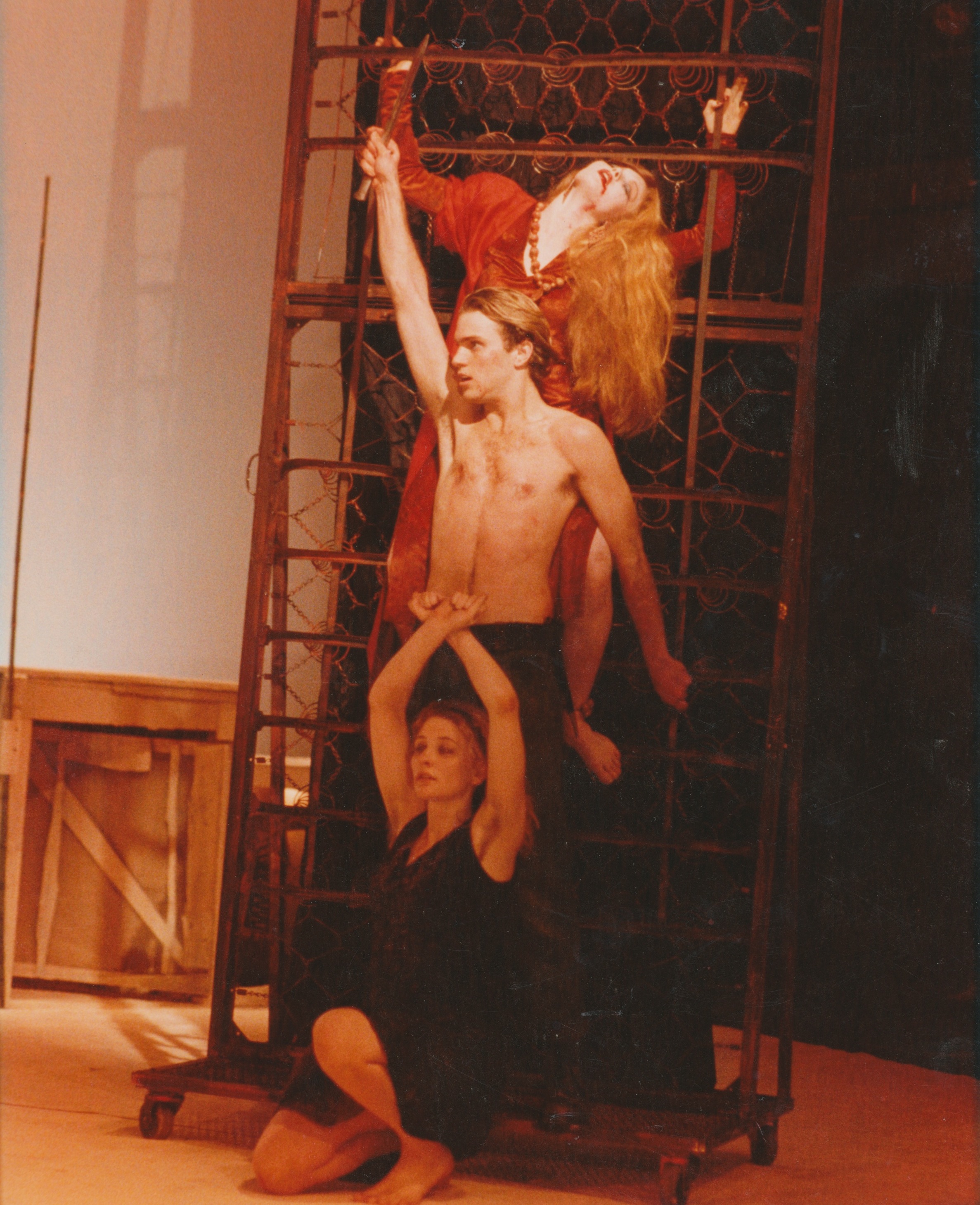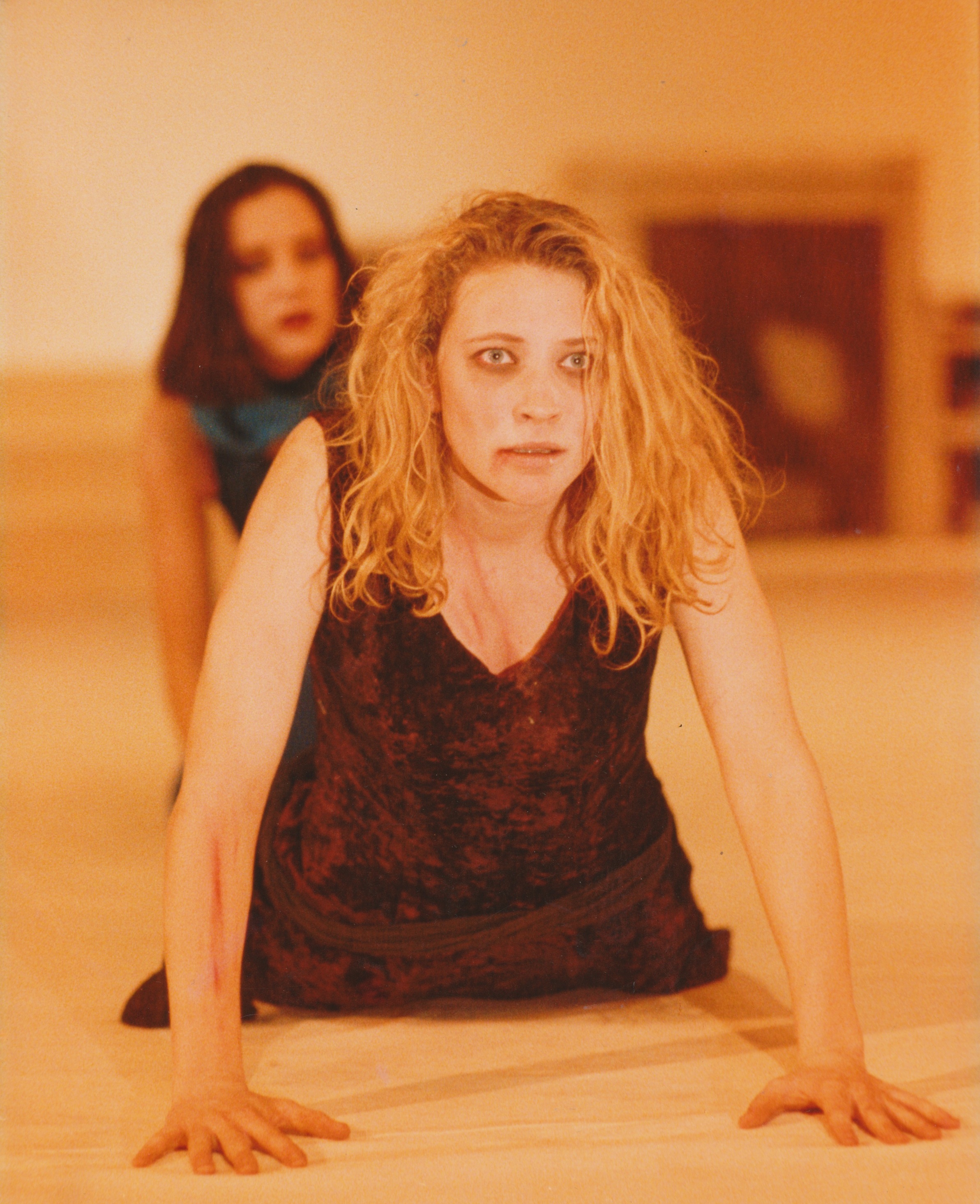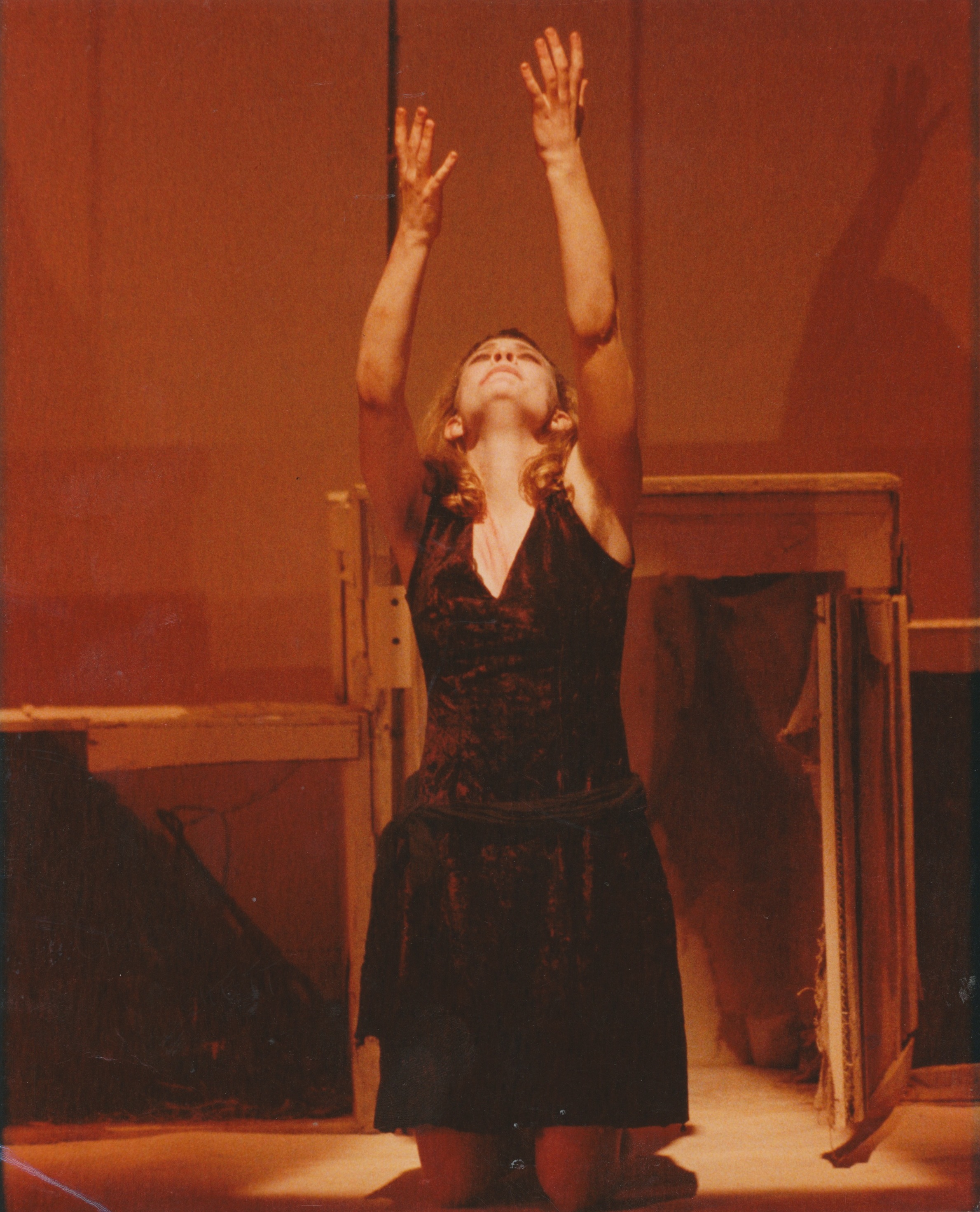 National Institute of Dramatic Art Theatre
Director: Lindy Davies
Designer: Anna Cherry
Electra - Cate Blanchett
Clytemnestra - Essie Davis
Chrysothemis - Kelly Ryan
Orestes - Daniel LePaine
Messenger - Nick Garsden
Chorus - Sophia Golan, Tanya Denny, Fiona Martinelli